Dear Parents: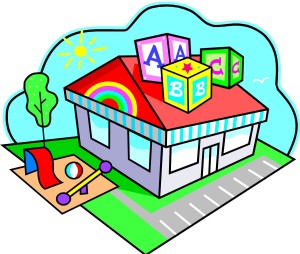 Welcome!  Pre-school is a very exciting and fun experience for your child.  We are so glad that we have the opportunity to share it with you.
The Cambridge Elementary Pre-School is an early literacy play based program, which fosters scientific and mathematical thinking, while developing children's self-esteem through art, writing and movement, and providing socialization with peers.
The pre-school room is arranged so it is inviting to the children while being developmentally appropriate.  We have various centers set up for the many developmental learning domains.  Your child will have the freedom to explore these centers each day.   These centers invite peer interaction, as well as a great opportunity for your child to explore and discover what each center has to offer.  These centers are set up to involve individual, small group play or teacher modeling.
Throughout the year, we will be writing to you weekly to share information about your child's week at pre-school.  Everything that your child experiences in pre-school is a learning opportunity.  We will do our best to give a brief description of each activity and the education goals that your child is exposed to.  We may also send home some great learning information or resources for parents.
At pre-school, we value the parents of our children.  Parents are the first and most valuable educators that a child can have.  We encourage parent involvement in educating your children.  Please sign up to volunteer to help your child's class.  We would like to encourage the help from all of our families throughout the year.
Your child will benefit most from their pre-school experience when we work together.  We are always available to talk with you, and welcome your ideas, questions, and involvement in our classroom. We look forward to helping your child to develop and learn.
The Cambridge Elementary School Early Childhood Program Staff